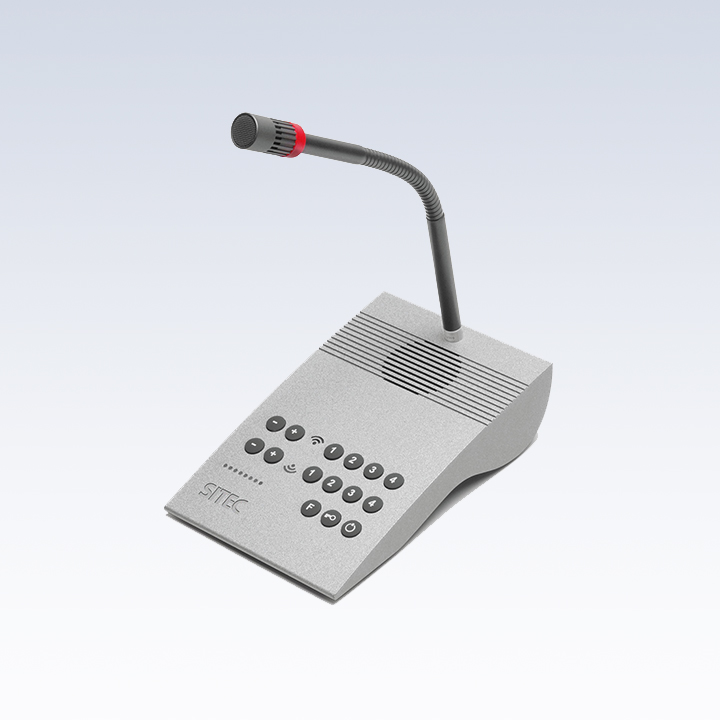 >> DELTA 2.0 – INTERCOM SYSTEM
The ideal intercom system for embassies, banks, night porter desks, exchange offices, railway stations, ticket booths, benefit agencies. Includes swan-neck microphone with illuminated ring to indicate it is ready for use, loudspeaker and operating buttons. Multiple choice of microphones and loudspeakers.
>> TECHNICAL SPECIFICATION
Stands directly on the counter. Counter sunk version is available.
W 140 mm, D 190 mm, H 30 mm.
Cover plate in silver or black anodised aluminium, black microphone.
230 V AC (50 Hz)/12 V DC.
16 step attenuation to reduce acoustic feedback.
Permanent memory (all settings are preserved in case of power cut).
Central Control (W X H X D: 120 x 50 x 180 mm) with separate 230 V adapter and 1.5m cable.