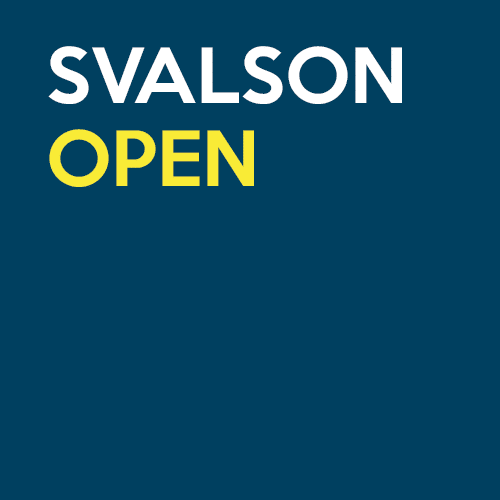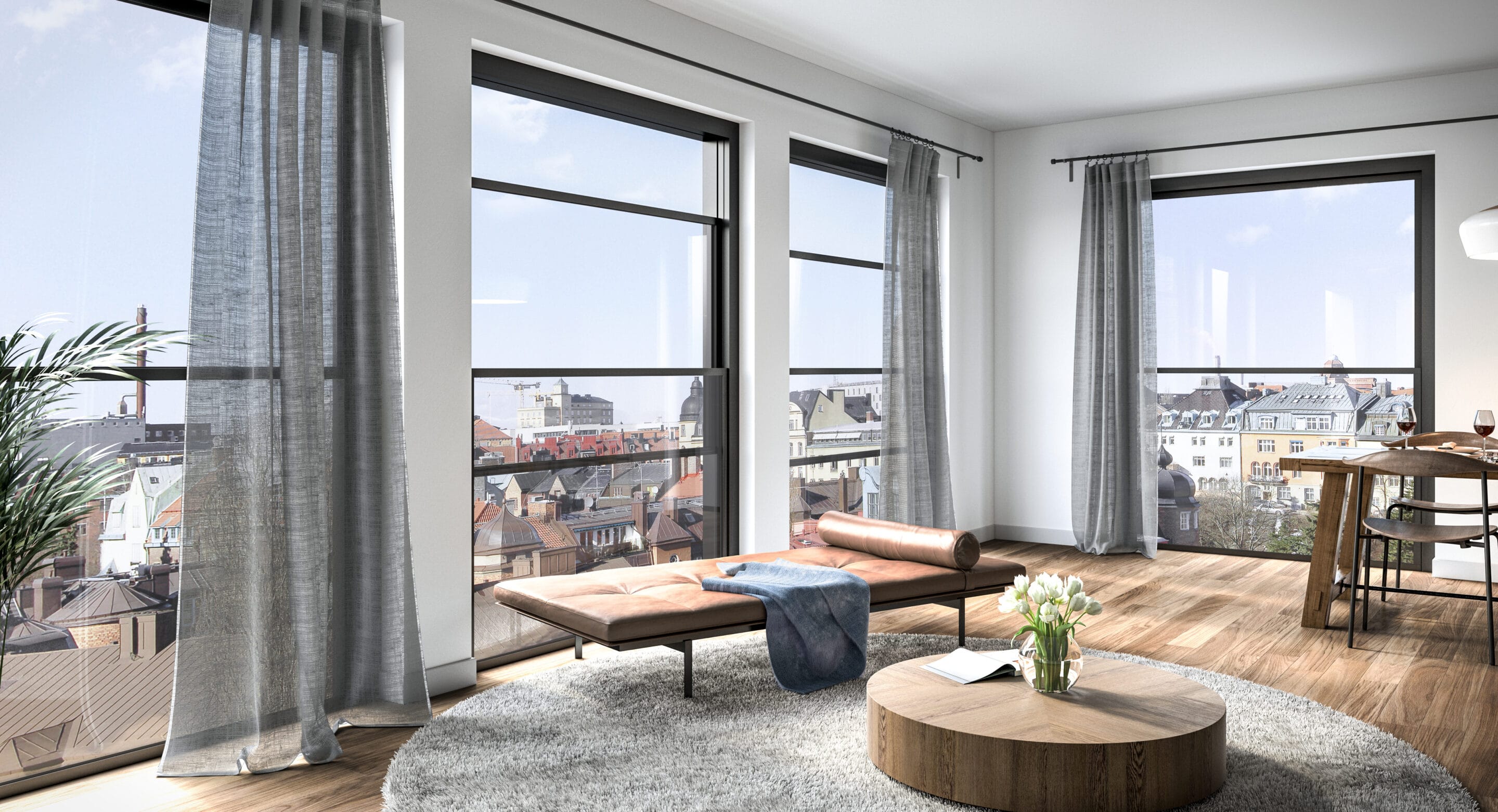 >> Vertically sliding electric window
Svalson Open is a new vertical sliding, electrical operated window with a modern look and the latest technology. The window is suitable for both residential housing as well as public spaces. Svalson Open consists of a fixed lower glass and a movable upper glass.  It is operated by control panel, remote control, or by wireless Smart Home solutions.
With Svalson Open you get a feeling of balcony where balcony facilities are not allowed or possible. The window provides for the tenant an efficient living space and free furniture placement and the thin frames provides maximum light input through the big glass surfaces.
Svalson Open is manufactured in accordance with current directives and the harmonized standard SS-EN 14351-1 Windows and doors – Product standard, functional properties. The window is CE-marked and has quality requirements in level with P-marking and SFDK as well as the essential requirements from Boverket, National Board of Housing, Building and Planning in Sweden.
Module size max 2100 mm.
Security height fixed glass 1100-1200 mm, adapted to installation height.
Thermal transmittance Uw = 1,0 W/m2K
Acoustic performance Rw = 36 dB
Resistance to wind load – Class 3C
Watertightness – Class 9A
Air permeability – Class 4
Machine directive 2006/42/EC / EMC directive 2014/30/EU
Wooden frame, wooden interior and metallic exterior. Svalson Mechanical Safety System, motor, transmission and automatic locking are integrated within the frame.
Service and maintenance is made from the inside.
Automatically locked in closed position/ventilation mode at optional height.
230V ~ 50Hz, connection cable through the upper frame.
By control panel, remote control, or by wireless Smart Home solutions. Secured and relieved opening/closing with transmission relief system.
Manual emergency closing.
Triple insulating glass with toughened laminated security glass as standard.
Inside: Window lining in painted knot-free pine or in other wood species as oak, teak.
Outside: Powder coated aluminium as standard.