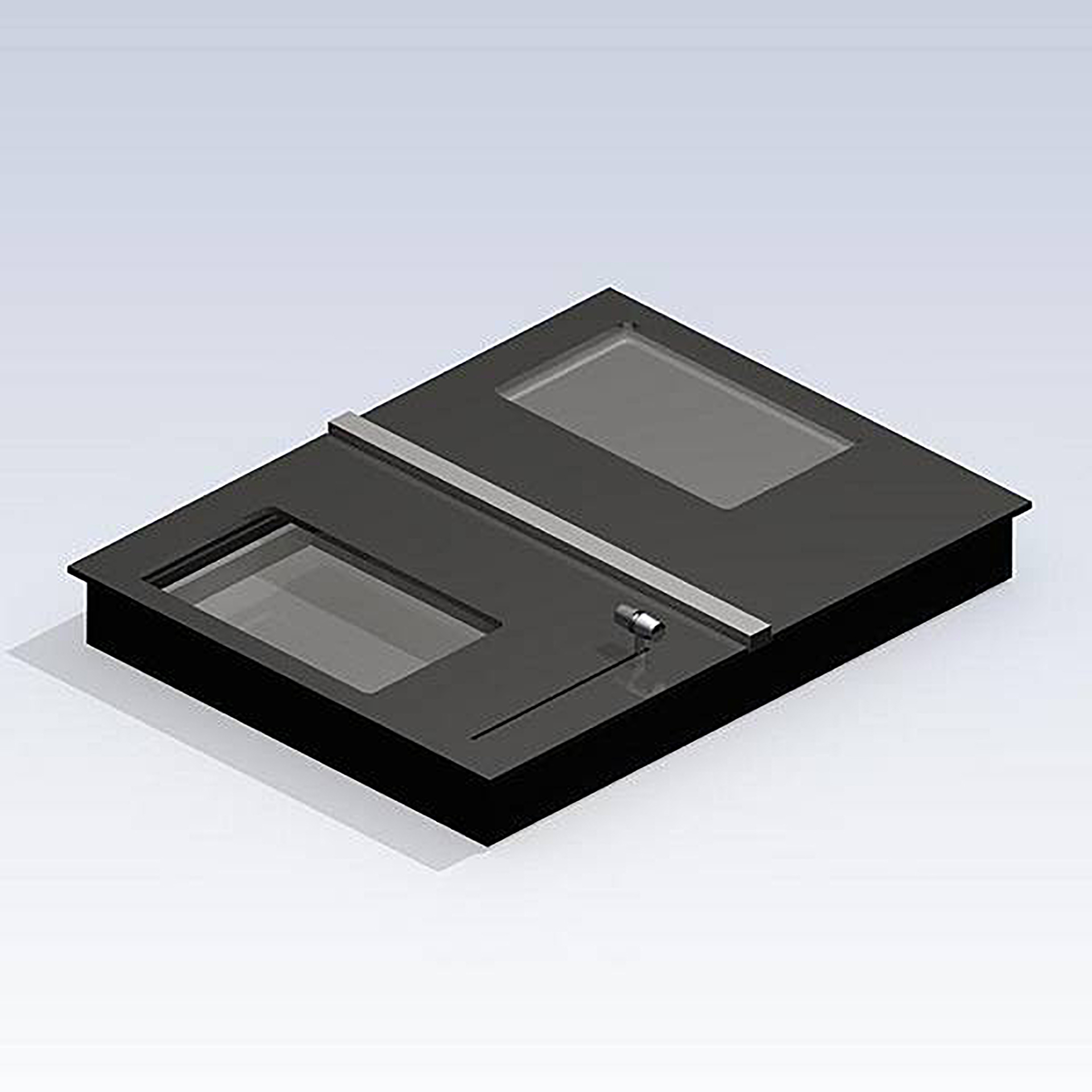 Transfer tray with moveable inner tray. Suitable for high-security areassuch as, central banks, embassies, prisons, Federal Armed Forces etc. With single, large payment tray and counter-moving cover.
>> TECHNICAL SPECIFICATION
Payment tray W x H x D = 320 x 30 x 240 mm.
Indoors, into counter desk, central to glazing with defined connection to glass or partition wall.
Powder coated finish in RAL 9005 jet black; other colours or cover frame in stainless-steel or aluminium on request.
FB 4 – NS according to DIN EN 1522 (also BGV C 9 / German UVV-Kassen)
FB 6 – NS according to DIN EN 1522
FB 7* – NS, (*tested according to DIN 52290- M 5).