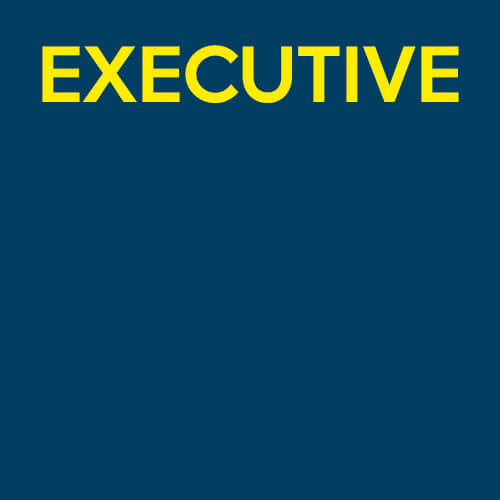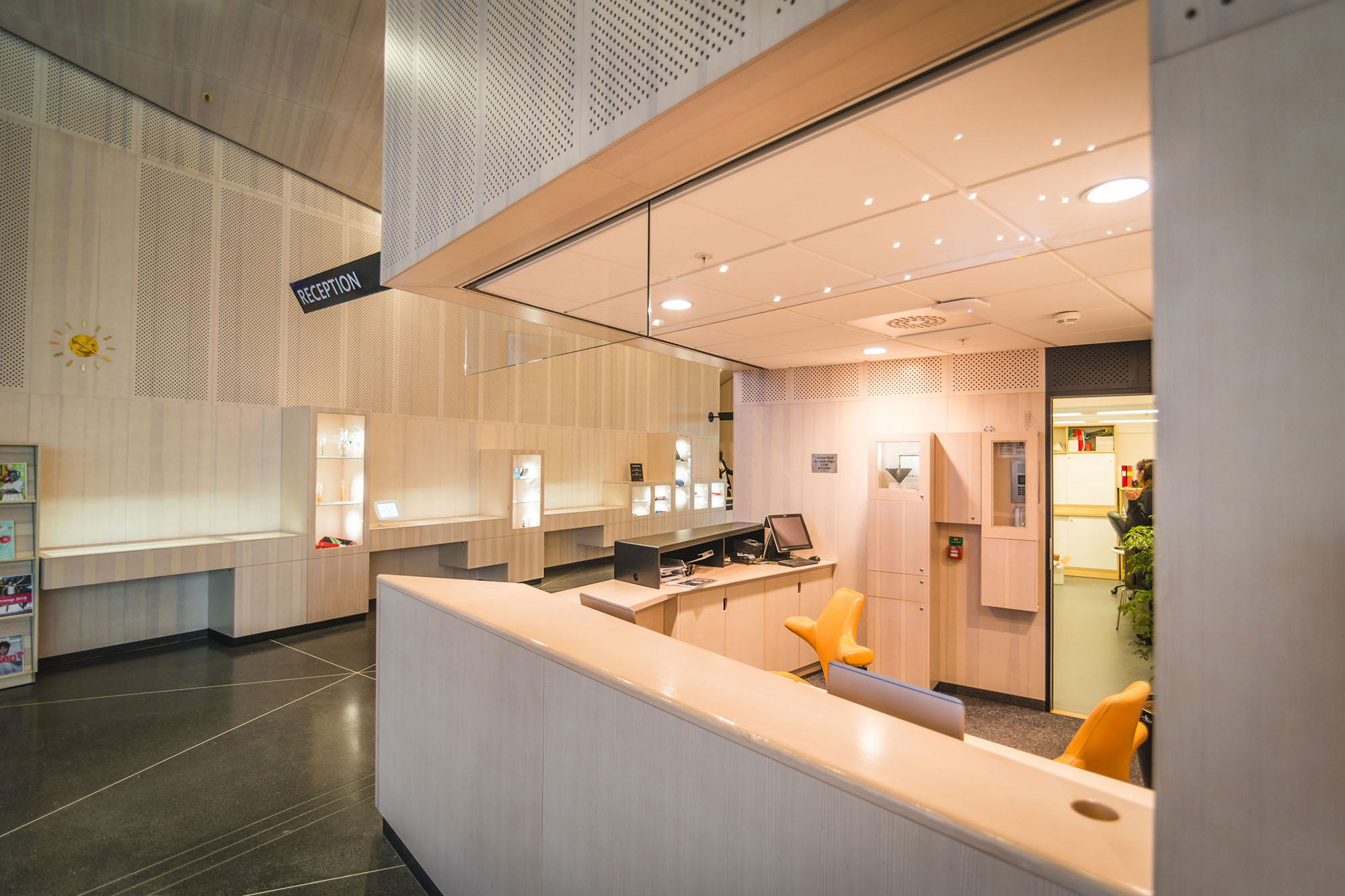 When design is the most important factor, when the wish is to have open, free areas or when several glass partitions must be close to each other and profile or pillars should not spoil the elegant environment – then Svalson Executive is the best alternative. Svalson Executive is an elegant and safe sliding glass partition which is suitable for glass stands in jewellery and watch boutiques, in VIP lounges at arenas, in wide reception areas to give an open environment and at restaurants where one wishes to close off the serving section but otherwise keep the premises open.
Svalson Executive is an electrically powered vertically sliding glass partition that is manufactured without side pillars or visible profiles. It is a unique patented solution that consist of a moving glass pane and a drive module with completely concealed installation. 
The integrated drive module is either positioned above or below the moving glass depending on whether the glass is opened upwards or downwards . When the glass pane is in the open position there is a completely open environment without any pillars or profiles to disturb sight lines and when the glass is closed there is a safe protected environment behind the glass.
The sliding glass partition can be supplied in optional laminated glass with polished edges. The moving glass pane is automatically locked in the closed position and is controlled from a control device with one-touch buttons (press and release). In environments where unauthorised persons are not permitted to open the glass partition, for example glass stands in boutiques, one can select RFID, which is a secure, wireless and discreet operating method that does not require any keys.
>> TECHNICAL SPECIFICATION
No. Standard version is with free polished glass edges.
Option: glass frames.
Moving glass pane with one or more drive modules manufactured in
powder coated steel. The drive modules are located in concealed positions
above or below the moving glass depending on whether the glass is opened upwards or downwards.
Mechanical lock that automatically locks the moving glass in the closed
position.
230V AC transformer.
Option: Battery backup.
S3 control system with soft start/stop and hold-to-run buttons as standard. Adjustable speed, one-touch buttons, alarm closing and various control switches are available as options.
Laminated glass in thicknesses from 8 mm.
Satin anodized aluminium is standard. Powder coating in various colours is optional.
Svalson AB, Sweden.
Design and material are subject to change without prior notice.