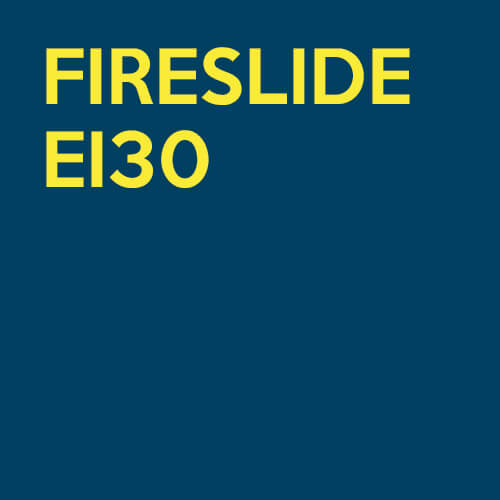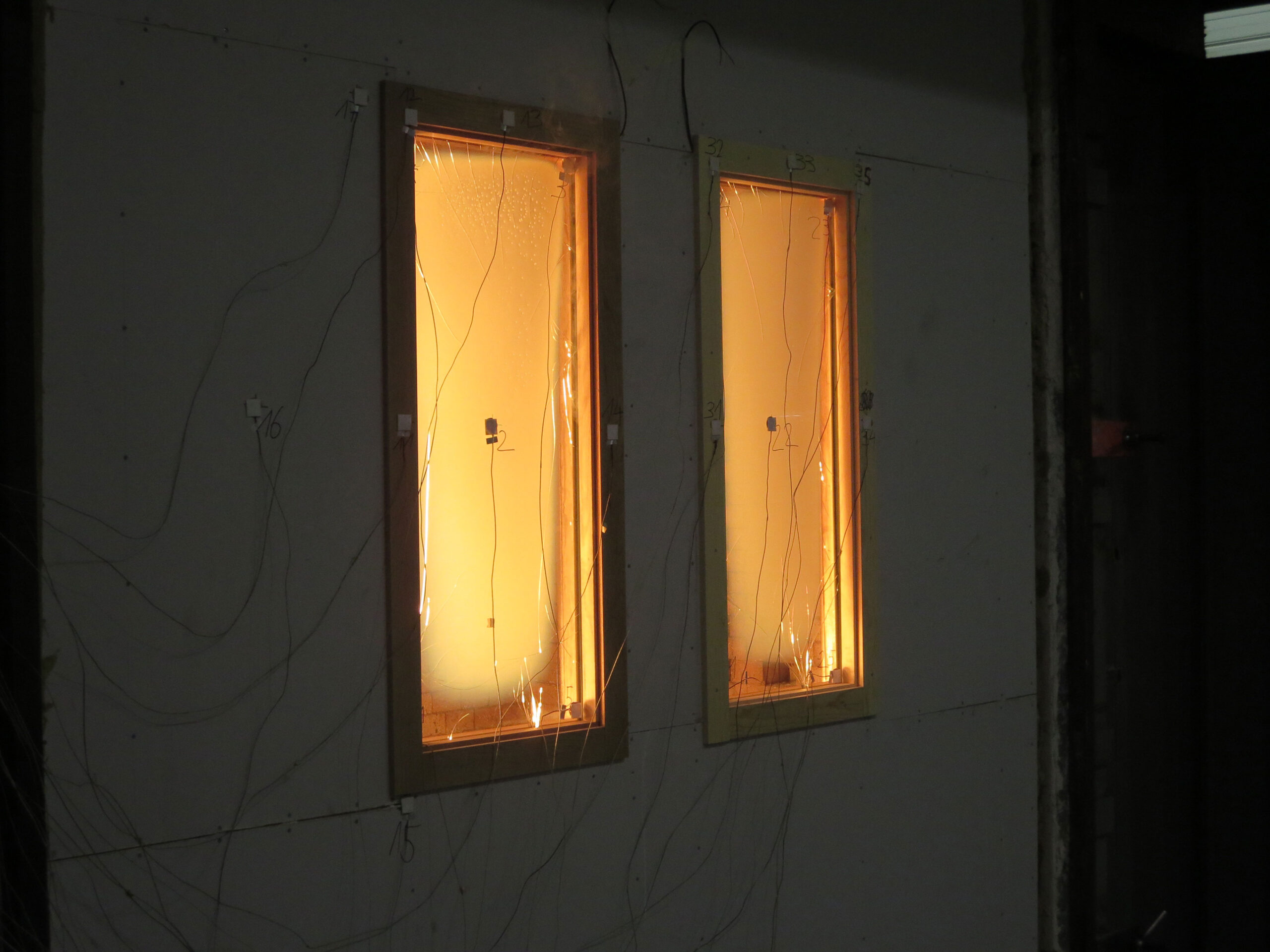 Fire-resistant, electrically operated window, certified for fire resistance class EI30. The sliding window has an aluminium frame and is equipped with 18 mm Pyrostop 30-20.
The Fireslide model is available in both horizontal and vertical performance and in vertical performance it can be opened either upwards or downwards. It can also be integrated into the wall without glass in the fixed part.
Fireslide EI30 is as standard provided with S3 control system with alarm closing that automatically close the window if the alarm is activated. It is automatically locked in the closed position and operated by control switch with one-touch buttons.
>> TECHNICAL SPECIFICATION
Maximum widht horizontally sliding: 2600 mm.
Maximum widht vertically sliding: 1140 mm.
Maximum height horizontally sliding: 1140 mm.
Maximum height vertically sliding: 2600 mm.
Motor, transmission and automatic locking are integrated within the frame.
Mechanical lock which automatically locks the window in closed position.
230V AC transformer.
Option: Battery backup.
S3 control system with soft start/stop, push-and-release buttons (press and release) and alarm closing.
18 mm Pyrostop 30-20, fire resistance classification EI30.
Fire resistance classification E60. The sliding window is certified by SITAC. Please get in touch with our sales staff for country specific information.
SP Technical Research Institute of Sweden.
SP Technical Research Institute of Sweden.
According to the Machine directive and EMC directive.
Design and material are subject to change without prior notice.